COMPRESSION GARMENTS
Compression garments and sleeves are designed to apply pressure to the arm, hand, legs, or trunk to keep lymph fluids moving in the right direction. These are an effective part of overall treatment for lymphedema. At Bea's Mastectomy Boutique, we can provide the compression garments you need to treat your lymphedema.
Examples of compression garments include: 
• Sleeve worn on the arm 
• Fingerless glove or gauntlet
 • Support bra for the chest area
 • Vest for the entire trunk area
• 
Hose for legs and feet
All the garments are made from flexible fabric. The sleeves are tighter at the bottom than at the top, creating a graded pressure that keeps lymph fluids moving out of the arm. They can also come in a variety of different materials that can feel softer or stiffer, such as wool or latex. 

We provide Juzo medical compression garments and pneumatic pumps for all parts of the body for general support or to help treat many lymphatic, arthritic conditions and venous insufficiencies. Pneumatic compression pumps are also available to assist in the treatment of lymphedema and venous insufficiencies.


 We recommend getting a proper fitting for your garment. An improperly-fitted one can make things worse.
Request an appointment
for your compression garment fitting.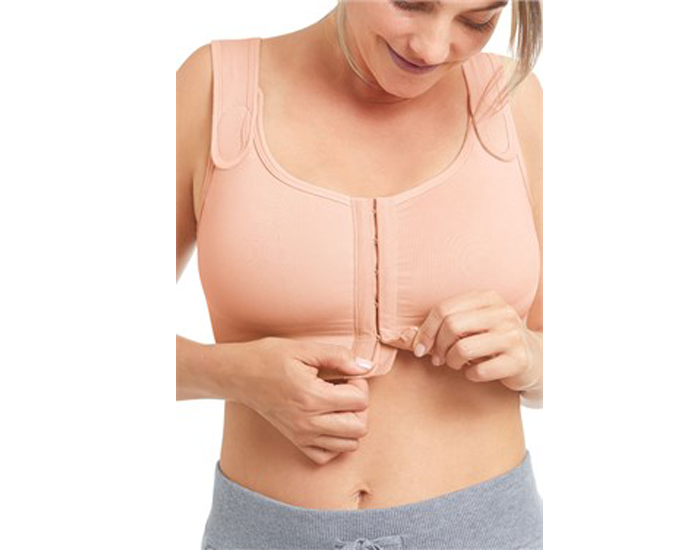 Compression Brassiere
Immobilizes and stabilizes the surgical site through specially knitted zones, providing targeted, moderate pressure level to support lymphatic drainage and the healing process.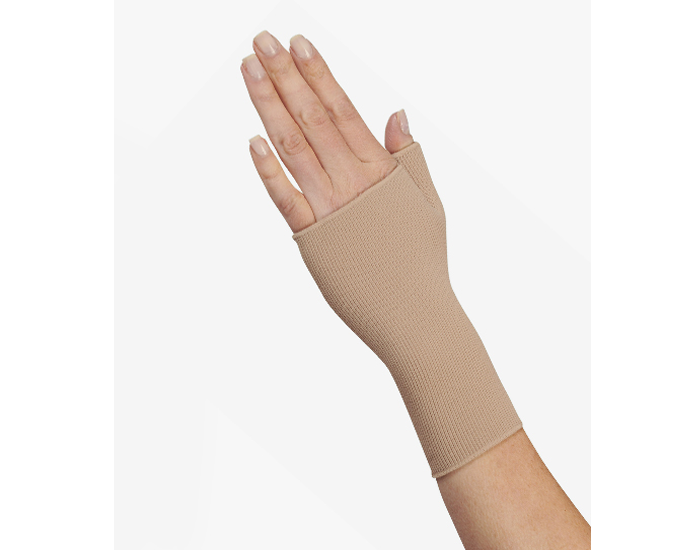 Gauntlet
Compression product for lymphedema for your palm / hand, made to achieve maximum therapeutic success with comfort.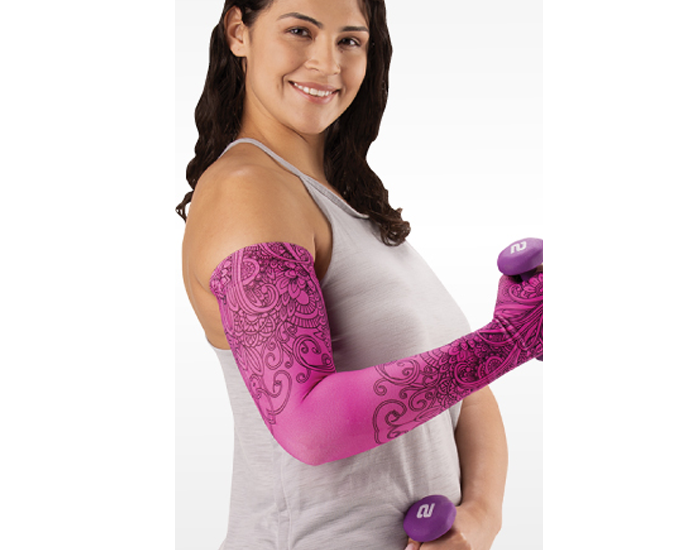 Sleeves
Solution to arm lymphedema / swelling. For some clients also available to use while traveling and performing physical activities. Used to maintain lymph flow.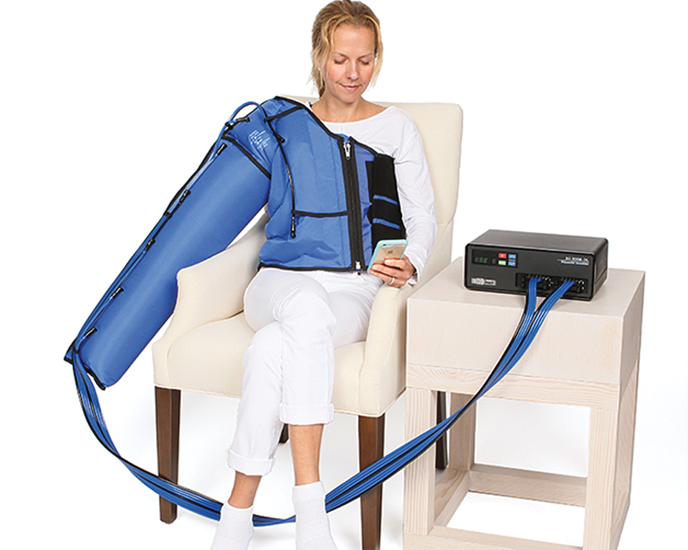 BIO Pump
Therapy used to help lymph flow, loosening of hardened tissue and improves mobility by reducing swelling.
BRANDS